Joint Action: A Stepping-stone for underwater noise monitoring in Portuguese waters - jUMP
Referência Nº: FA_06_2017_098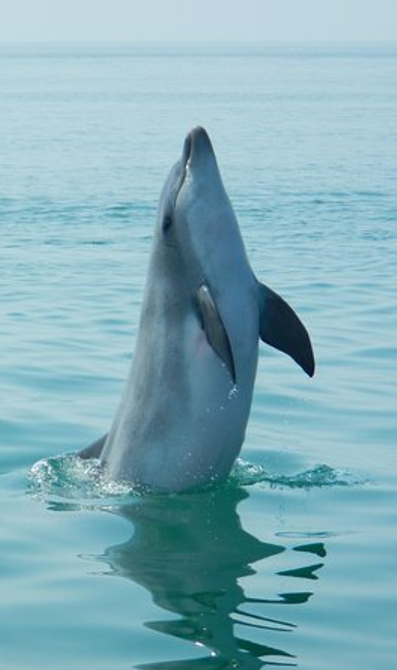 1 July, 15H05 to 15H50 GMT+1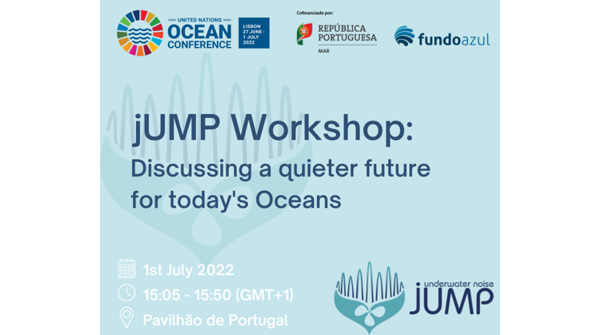 24-11-2021 | HYBRID | 14:00 - 17:00 GMT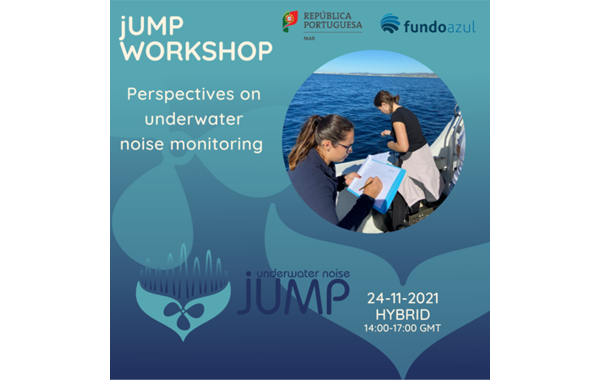 Underwater noise measurements were once again carried out in the Algarve, off the island of Armona. This time the campaign had the collaboration of the Algarve fishing company with the participation of WavEC and the jUMP project partners FCUL and ISPA.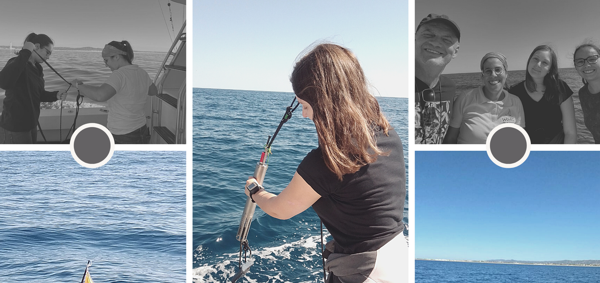 As in the first snapshot, underwater noise was monitored off the coast of Aveiro. This campaign was carried out in collaboration with the company Ria Príncipe and with the participation of WavEC and partners FCUL, ISPA and LNEC.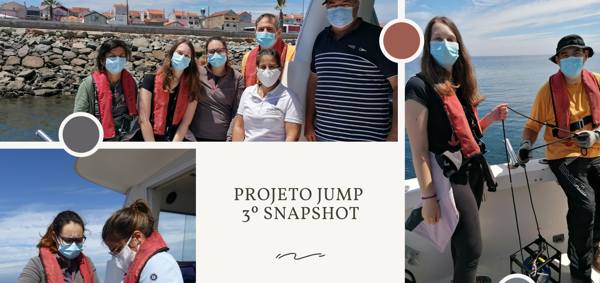 On May the 14th, the second campaign of the jUMP project took place! This time the underwater noise measurements were taken off Ilha da Armona, in the Algarve, Portugal.
Last Tuesday, 16th of March we carry out the first snapshot of the project! After a long time waiting, we had the opportunity to go to Aveiro to collect the first records to characterize underwater soundscape along the Portuguese coast.
23 March 2021
The jUMP project provides catalogues of underwater recordings existing in Portuguese marine waters.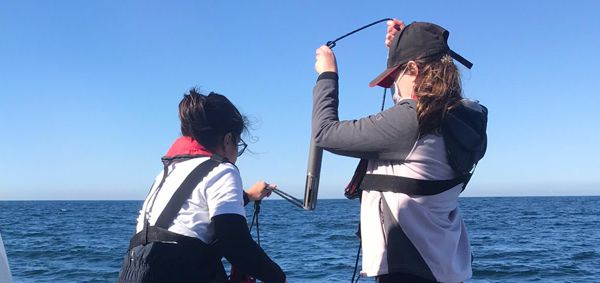 Business2Sea
jUMP will attend the Business2Sea event with an online workshop to present the latest developments of the project. The event will take place on the 19th of November at 15:00 CET.
JUMP Kick-off Meeting
The JUMP project Kick-off meeting took place on the 23rd of January 2020 in WavEC's office in Lisbon. The consortium gathered to discuss the first steps to take in the coming months.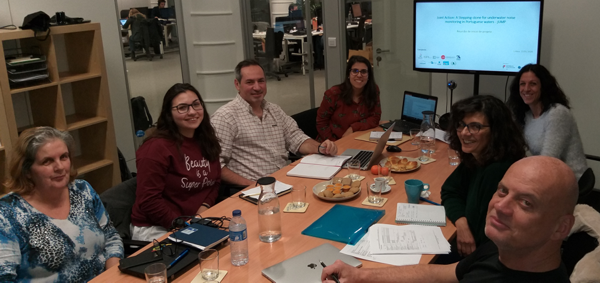 1st JUMP workshop
JUMP project will organize its first workshop in Lisbon to discuss underwater noise monitoring between diverse stakeholders. The venue and date will be informed in due time.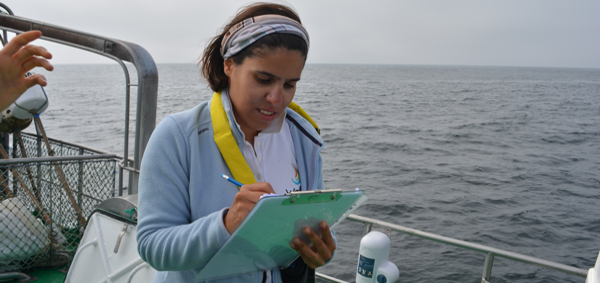 Summary
The project aims to promote the debate on underwater noise by developing a number of activities, such as punctual collection of acoustic data, calibration of acoustic models and debate activities with different stakeholders.