jUMP - Discussing a quieter future for today's Oceans, 1 July, 15H05 to 15H50 GMT+1
(2022 UN Ocean Conference side event One Sustainable Ocean)
Join us in person on the 1st of July from 15H05 to 15H50 GMT+1 at Pavilhão Portugal in the aim of the 2022 UN Ocean Conference side event One Sustainable Ocean.
Sound travels much faster and farther in water than in air. Thus, marine organisms have evolved to undertake key aspects of their life through sound production and reception. However, noise generated from human activities is increasing, threatening such behaviours, disrupting physiological patterns as well as deteriorating ocean's health.
The jUMP project aims to develop tools that support the application of the Marine Strategy Framework Directive on assessing Good Environmental Status of the marine environment, focusing on Descriptor 11 for underwater noise. To achieve this, jUMP will implement stepping-stone actions to assess the impact of underwater noise on the marine environment, whilst raising awareness and promoting discussions around underwater noise impacts.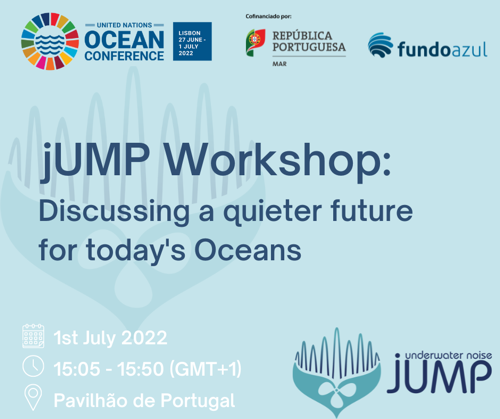 jUMP – Discussing a quieter future for today's Oceans workshop, will present you a short screening of ''Sonic Sea'' that will challenge your perspectives and views on ocean noise. Following the screening, participants will be able to share ideas and discuss this thought-provoking movie with a panel of relevant entities from the shipping industry and local authorities.
PROGRAMME:
15:05 – 15:10 – Welcome and introduction
15:10 – 15:30 –Sonic Sea screening
15:30 – 15:50 – Debate.
REGISTRATION:
jUMP event attendance is free, nevertheless it is mandatory to register at One Sustainable Ocean to receive a badge with a valid QRCode. This registration allows entry for the 5 days of One Sustainable Ocean.
https://onesustainableocean.forumoceano.pt/
jUMP project, a joint-action for underwater noise monitoring in Portuguese waters, will organize a hybrid workshop on the 24th of November. In this workshop you will have the opportunity to learn about perspectives of the implementation of MSFD- Descriptor 11, what are the recommendations for the shipping sector, funding opportunities in Portugal and discuss how local initiatives support raising awareness.
If you are in Lisbon don't miss to join us in presence*! We will have a taste of underwater noise monitoring in real-time! *Open to 20 participants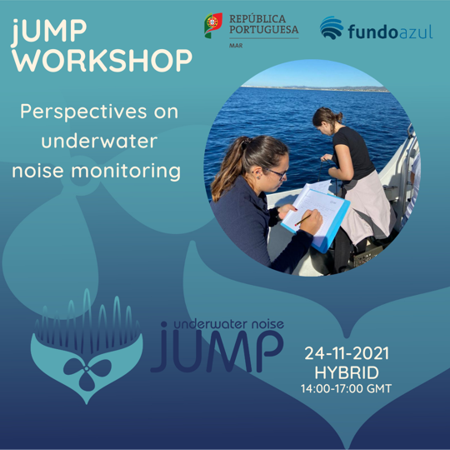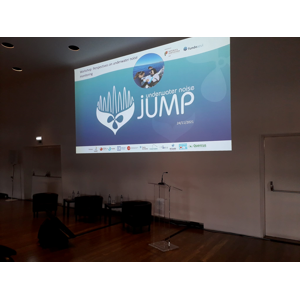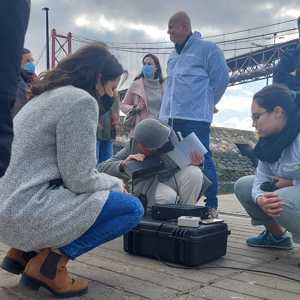 jUMP will attend the Business2Sea event with an online workshop to present the latest developments of the project. The event will take place on the 19th of November at 15:00 CET.